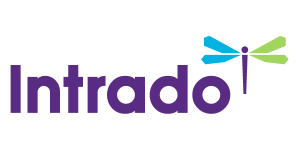 FluentPet Launches FluentPet Connect, the First App-Integrated Talking Button System, Enabling Crowdsourced Translations of Dog and Cat Button Communication
Debuting at CES 2023, the new connected system tracks every button press and allows dogs and cats to "text" their humans
/EIN News/ -- SAN FRANCISCO, Jan. 03, 2023 (GLOBE NEWSWIRE) -- FluentPet, the company that is pioneering radically richer interspecies communication, today announces the launch of FluentPet Connect, a new internet-enabled system for deepening the connection between people and their dogs and cats. Named a CES® 2023 Innovation Awards Honoree, FluentPet Connect represents the next phase in the company's quest to bridge the interspecies communication gap.

"For centuries, we've wished for the ability to have richer and more meaningful communication with other animals," said FluentPet CEO Leo Trottier. "Connect's mobile app integration helps put valuable data and insights from the FluentPet community at every user's fingertips. We cannot wait to debut our new system in person in January at CES to showcase how it enables people to communicate with their dogs and cats and decipher what they are trying to say."
FluentPet's learning system enables people to teach dogs and cats, or "learners," to express themselves by activating recordable sound buttons mounted on a board of interlocking HexTiles. When the buttons are pressed, learners can hear words they recognize, spoken by their human. The new Connect system automatically transmits and saves every press, allowing users to easily track, quantify and share progress. Through app-enabled access to insights from the user community, Connect quickly serves up helpful context from leading FluentPet Guides and other advanced button teachers. And because the system is always connected via WiFi, it records button activity even when people are away, which means button teachers never need to miss a message or major milestone.
"As a community, we find ourselves at the frontier of understanding," continued Trottier. "Since its launch in 2020, FluentPet has seen countless examples of creative button press combinations that were at first mysterious, but with thought and input from others, began to make a surprising amount of sense. We've consolidated everything we've learned into FluentPet Connect to communicate with dogs and cats in an even more fun, rewarding, and jaw-droppingly astonishing way."
The FluentPet app for iOS and Android brings together data collected from thousands of successful community members to help decipher button presses, which can often be phrases of two or more words. For example, if a dog presses the "water" and "bone" buttons, the app will suggest a possible meaning, like "ice cube." FluentPet compiled a list of surprising word combinations at flnt.pt/WhatAreTheySaying.
"Building this shared language with our dogs, Bunny and Otter, has been a life-changing experience," said Alexis Devine of the viral TikTok account @whataboutbunny. "FluentPet Connect has taken our communication to the next level by tracking what buttons they press and when, in addition to providing a clearer picture of what they're trying to tell us. And because FluentPet Connect keeps a record of every button press, it's compiling this amazing 'memory book' of our conversations."
FluentPet Connect also features a range of hardware improvements to further support button learning success. Each FluentPet Connect Base utilizes a single large, high-quality speaker that delivers clearer and louder audio than any other sound button on the market. Users record custom sounds or words for each button via their smartphone. The Connect Base utilizes a lithium battery that lasts over three weeks under routine use or can operate while powered through a USB-C charging port.
FluentPet will debut its new Connect system at Pepcom CES 2023 on January 4. The FluentPet Connect Base HexTile ($69.95) and full Connect systems (starting at $159.95) can be pre-ordered here and will begin shipping in February 2023. The mobile app is available to download in the Apple App Store and Android Play Store.
About FluentPet
Launched in June of 2020, FluentPet is a science and mission-driven company that builds tools and community for catalyzing two-way communication between animals and their humans. Since its founding, FluentPet has sold over 1M buttons and is found in over 100,000 households globally. Using cognitive science-based research and insights, FluentPet allows people to teach their dogs and cats to "talk" with recordable sound buttons through a configurable HexTile system. Together with leading online "Guides," like TikTok's @whataboutbunny, FluentPet strives to create a new shared language that will improve both the lives of pets and their owners. For more information, visit www.fluent.pet.
Media Contact
Melanie du Mont
Uproar PR for FluentPet
mdumont@uproarpr.com
321-236-0102
A photo accompanying this announcement is available at https://www.globenewswire.com/NewsRoom/AttachmentNg/5f9f3805-1d3c-42fa-a570-c004b7468eb9


Powered by


EIN Presswire does not exercise editorial control over third-party content provided, uploaded, published, or distributed by users of EIN Presswire. We are a distributor, not a publisher, of 3rd party content. Such content may contain the views, opinions, statements, offers, and other material of the respective users, suppliers, participants, or authors.
Submit your press release